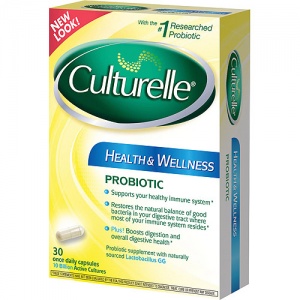 When we compare probiotic supplements we need to define our comparison for a specific targeted condition, otherwise the comparison is useless. Moreover, taking the wrong probiotic can be in rare cases harmful. No reason to be scared though, the problems will disappear once the wrong probiotic is stopped, but who wants a few days of unnecessary pain? In conclusion, we need to compare apples to apples.
On this page we compare side by side the best probiotic supplements.
Our contestants are Culturelle, Align, Florastor, Fivelac, Syntol, rephresh pro-b, and a few other that are very strong competitors, but they are not as renowned, as the pack's leaders. The challengers are Renew Life, Garden of Life, PB8 and Pearls.
Comparison Between the Most Popular Probiotic Supplements

Probiotic Brand

No of strains

Strains in the formula

Conditions/Claims

CFU

Shelf
Stable

Proprietary
Strains

1
Lactobacillus Rhamnosus GG ATC53103
digestive health, immunity, autoimmune conditions
10-15 billion
Yes
Lactobacillus Rhamnosus GG ATC53103
1
Bifidobacterium longum subsp. infantis 35624
IBS
(abdominal discomfort, gas, and bloating)
1 bill.
Yes
Yes, ( B. infantis 35624)
1
Saccharomyces boulardii
diarrhea, intestinal health, after antibiotics
5 billion
Yes
No, the lyophilization though is.
5
Bacillus Coagulans, Bacillus Subtilis, Enterococcus Faecalis, Bifidobacterium Longum, Lactobacillus Acidophilus
digestive health, bacterial and yeast infections, autoimmune conditions
2.05 billion
Yes
No
8
B. subtilis, L. helvecticus, S. boulardii, L. acidophilus, L. rhamnosus, L. plantarum, L. lactis, B. bifidum
digestive health, fungal infections, intestinal health
13.6 billion
Yes
No
2
Lactobacillus rhamnosus GR-1, Lactobacillus reuteri RC-14
vaginal health
5 billion
Yes
No
10
Bifidobacterium Lactis, Bifidobacterium breve, Bifidobacterium longum, Lactobacillus acidophilus, Lactobacillus casei, Lactobacillus plantarum, Lactobacillus paracasei, Lactobacillus salivarius, Lactobacillus rhamnosus, Lactobacillus bulgaricus
digestive health, intestinal health
50 billion
Yes
No
13
Saccharomices boulardii, Lactobacillus plantarum, Bacillus subtilis, Lactobacillus paracasei, Bifidobacterium longum, Lactobacillus brevis, Bifidobacterium bifidum, Bifidobacterium breve, Bifidobacterium lactis, Lactobacillus acidophilus, Lactobacillus salivarius, Lactobacillus  rhamnosus, Lactobacillus casei
intestinal health, immunity booster
15 billion
Yes
No
8
Lactobacillus acidophilus, Lactobacillus plantarum, Lactobacillus rhamnosus, Lactobacillus casei, Bifidobacterium lactis, Lactobacillus salivarius, Bifidobacterium bifidum, Bifidobacterium longum
digestive health
14 billion
Yes
No
2
Lactobacillus Acidophilus and Bifidobacterium Longum
vaginal and digestive health
1
Yes
No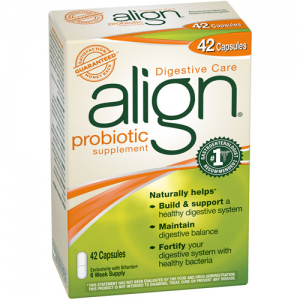 As we see in the comparison table above, the supplements we are comparing are different in a few ways. The most important difference though, is the strains in the formulation, and the conditions that they address. This is particularly important because the various strains have different effects in our bodies, so we have to take them according to the manufacturer's claims. Even if all of them will have a positive effect in the end, it might not be in the area we needed most, or it might take longer than desired, if we use the wrong supplement.
If we look at the list above, we can see that the most reputable probiotic supplements, Culturelle, Align, and Florastor have in their composition proprietary strains, or methods. More than that, the CFU is not impressive. Regardless of the number of active colonies, those supplements work.
All of the products are shelf stable, but the manufacturers recommend you don't store them at excessive temperatures, (above 77 degree Fahrenheit).
All probiotics have a positive effect on our intestinal health. However, in certain conditions, and with certain products, we can experience side effects, such as abdominal discomfort, gas, bloating. This can happen for a few reasons, the most common are the dosage, and the prebiotic content in some formulations. Inulin is added in supplements, to boost the efficiency of the probiotics. However, because inulin is not digestible, it can cause abdominal discomfort for some people. Lowering the dose at the beginning would solve this problem.
To conclude our assessment, the probiotic supplements listed here target different conditions, so a comparison side by side, wouldn't be right. In many cases, if you take more than one supplement you will get the most benefits.